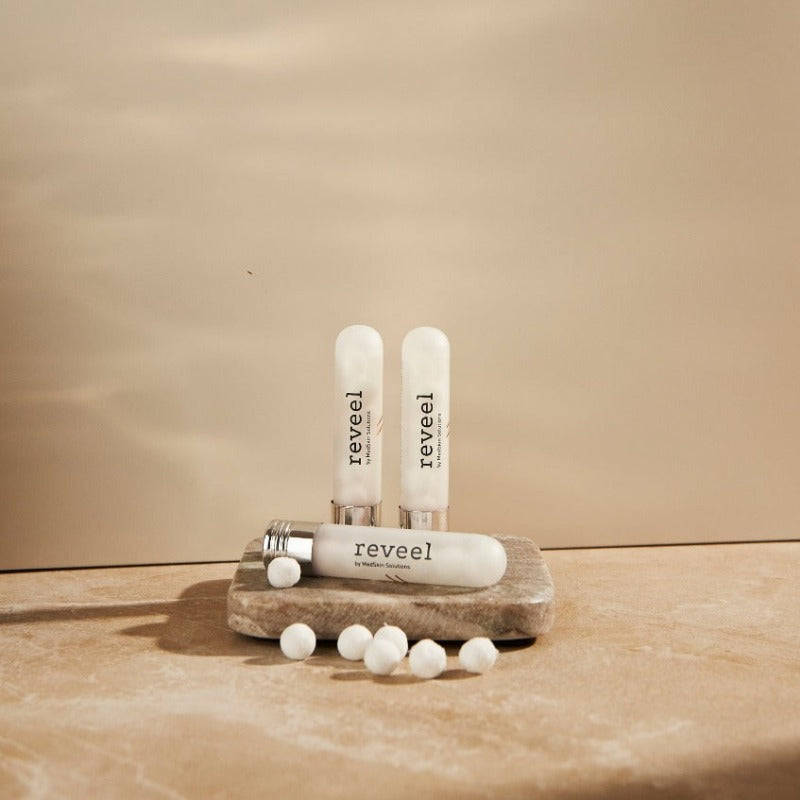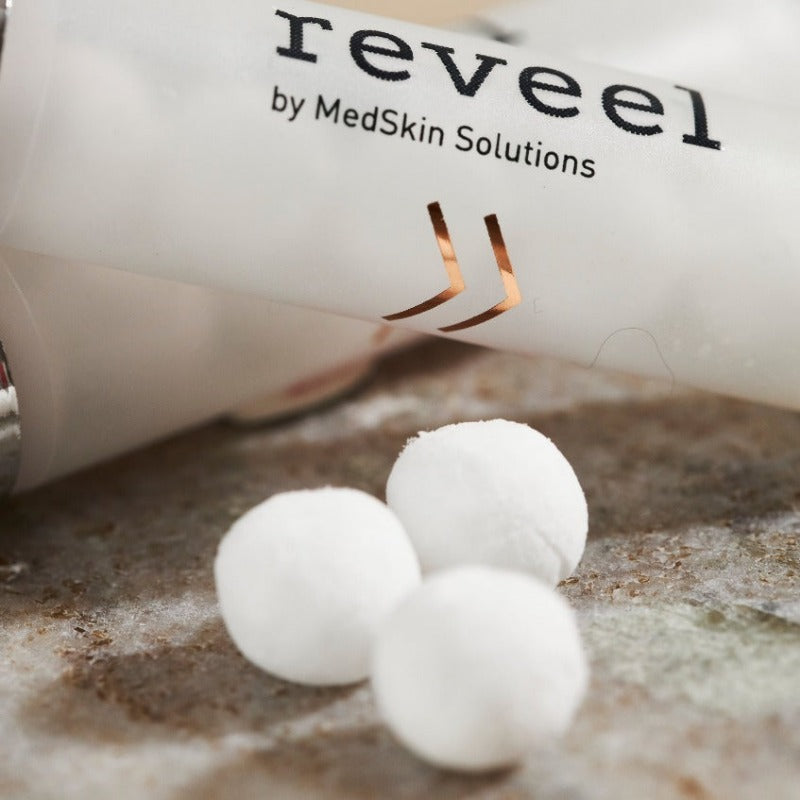 Vitamin C Concentrate - Refill Kit
Anti-Aging
Serum
Morning
Antioxidants
Refill for Vitamin C Concentrate
Vitamin C Serum Beads
Refill Kit consisting of 3 vials with 7 serum beads each
Perfect for refilling the Vitamin C Kit
Free delivery in 1-3 working days
100% money back guarantee
We know the effectiveness of our products through many years of use in the medical field. That's why we offer a 30-day money-back guarantee: If you don't notice any effect, we will refund the purchase price.
Do you still have activator left over after your Vitamin C Concentrate 3-week or 6-week routine, but no serum beads? Our Refill Set contains 3 vials of 7 beads each. So you can enjoy your routine for another 3 weeks.
Effectiveness according to studies:
+ 189%
Strengthening the skin's defence system**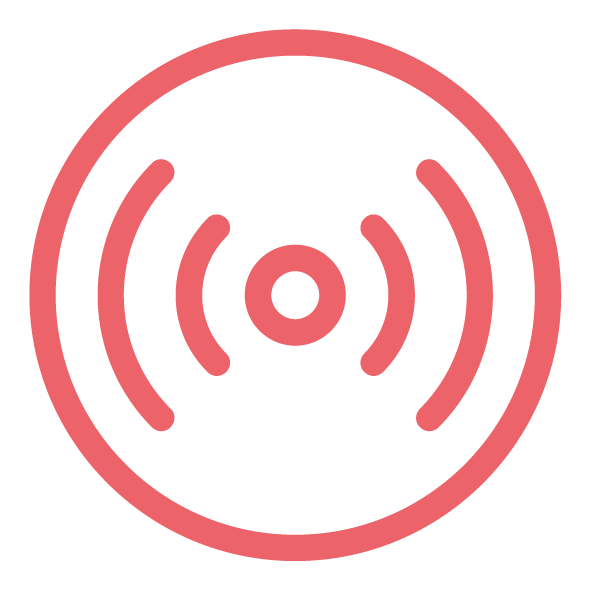 Signal Vitamin C balances the enzymes involved in collagen and melanin synthesis and neutralises free radicals.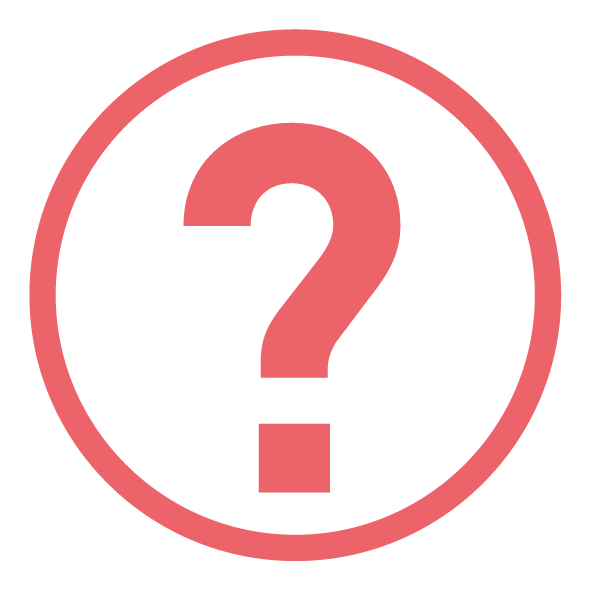 Response Collagen synthesis is increased and the activity of the enzyme tyrosinase is inhibited. The antioxidant defence system of the skin is strengthened.
*Dermatological Evaluation, Dermatest GmbH Münster, 2010; n = 22 (♀ aged 36 to 55), once daily for 6 weeks + once ever y 2nd day for further 2 weeks; Skin elasticity (Cutometer); Wrinkle reduction (PRIMOS); Collagen synthesis (Ultrasound), Questionnaire; **Ex vivo Evaluation on Skin explants, Gematria Test Lab GmbH, Germany, 2013, Determination of the Skin's antioxidative Protection (SAP) via Electron Spin Resonance (ESR) Spectroscopy.
Apply in the morning after cleansing. To do this, place one scoop of the Vitamin C Concentrate in the palm of your hand, activate it with a pump of the Activator, mix the two with your hands and apply it to your face, neck and décolleté. Then apply your usual moisturizer. Use sunscreen on top.
Ascorbic Acid, Polyquaternium-10, Simmondsia Chinensis (Jojoba) Seed Oil
The active ingredients in detail
Vitamin C (79 % L-ascorbic acid)
L-Ascorbic Acid is the original and most effective form of Vitamin C. It effectively stimulates the collagen synthesis and neutralises harmful environmental influences. It also ensures a reduction of pigmentation.
Very satisfied
The skin feels significantly younger and looks more vibrant, wrinkles are reduced
Super
This Concentrate is just super for skin that looks like it's been refreshed with Hyaloron. An absolute must have.
No effect
Tested the product over 7 weeks and paid almost 200 euros for it. No effect at all. Poor application. Money thrown out.
Skin texture
Makes a fresh complexion directly