Natural mode of action of biomaterials
Our goal is to unleash the full potential of the skin. Everything we do is 100% made in Germany.
more than 50 years of experience in medical treatment of the skin
Leading company in the field of regenerative medicine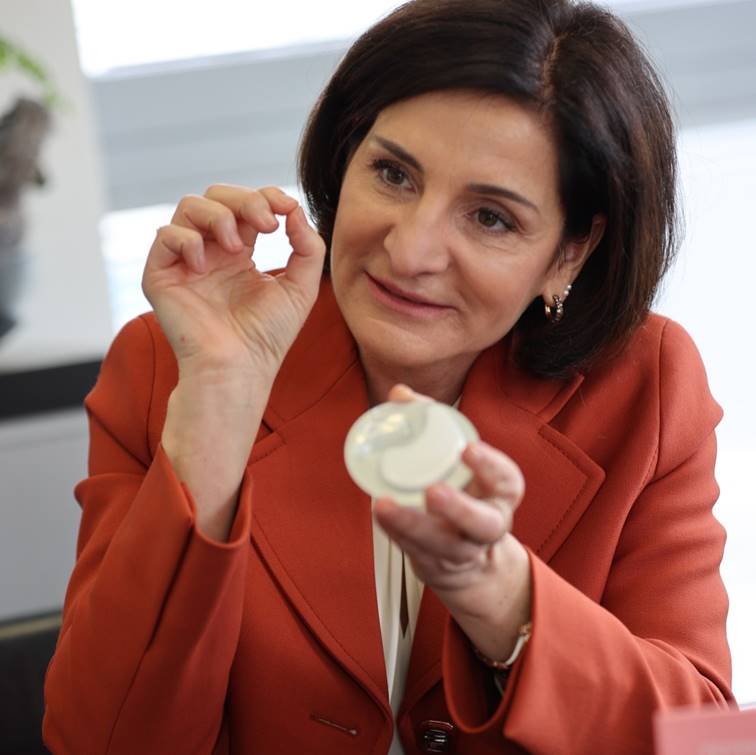 A strong woman behind a strong brand
From Billerbeck into the world
The Invention
Wolfgang Suwelack takes over the company from his father and develops a groundbreaking technology: an innovative processing of biomaterials that leaves the original properties intact. This research success enables us to preserve the natural properties and mechanisms of action of biomaterials. Over decades, our research team continues to refine the technology.
First collagen products
The development of the first collagen products succeeds. A collagen biomatrix causes a sensation in the world of skin care. The products are already extremely skin-friendly at an early stage, free of parabens, fragrances, silicones and preservatives.
Success in medicine and skin care
Our collagen is now so pure and effective that the medical community is taking notice. Our research team is successfully developing medical products for use in serious burns, extensive injuries and chronic wounds. Numerous clinical studies prove their effectiveness. Leading doctors on all continents use our medical products and we are proud to be able to help many thousands of patients. At the same time, we are researching new skincare products and building a new production facility in Billerbeck (North Rhine-Westphalia).