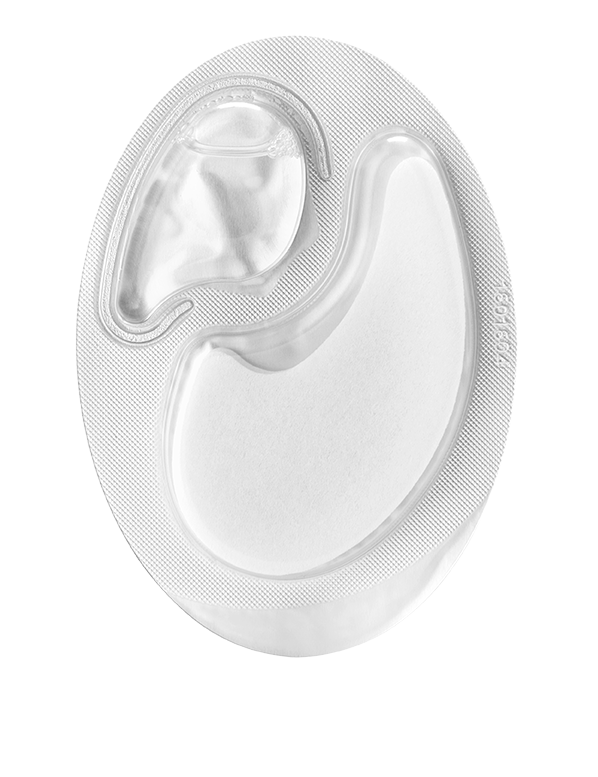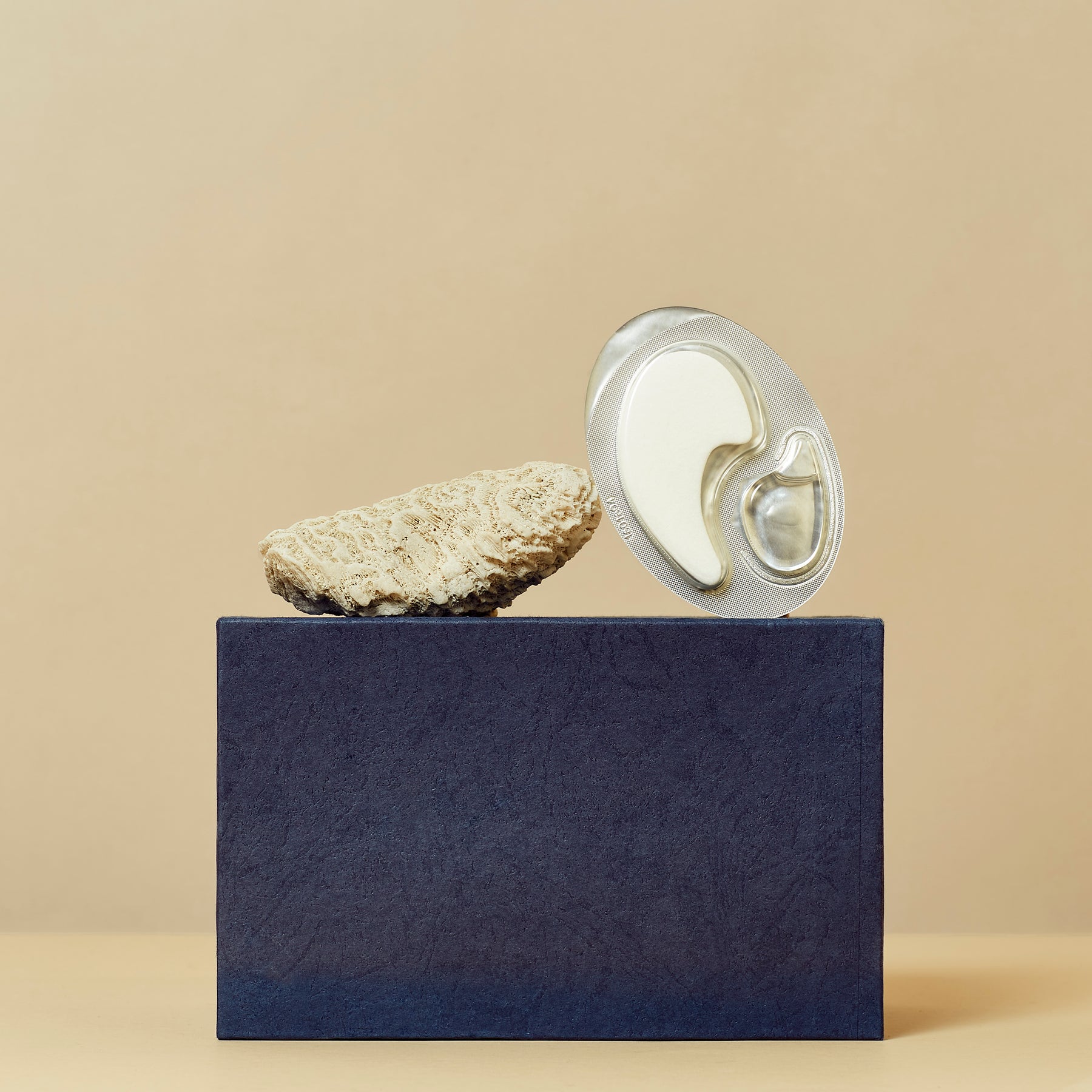 Marine Eye Mask (1 pc.)
Moisturizer
Morning & Evening
Moisturiser
Mask
Eye Care
Alginate Eye Mask to get to know
Deep-acting Algae Mask
Visible immediate effect due to unique combination of active ingredients
Lasting improvement of the moisture supply
Free delivery in 1-3 working days
100% money back guarantee
We know the effectiveness of our products through many years of use in the medical field. That's why we offer a 30-day money-back guarantee: If you don't notice any effect, we will refund the purchase price.
A highly effective alginate eye mask for an instantly plumper, rehydrated and visibly firmer appearance of the eye area.
The unique combination of active ingredients ensures a visible immediate effect: calcium ions stimulate the mobilisation of aquaporins deep in the skin's surface, which immediately significantly increases the skin's moisture supply.
Skin cells are reconnected more strongly, the skin barrier function is restored and dryness wrinkles are smoothed. Hyaluronic acid binds moisture and ensures a long-lasting result.
Effectiveness according to studies:
+ 58%
Moisturising the skin*
+ 41%
Suppleness of the skin*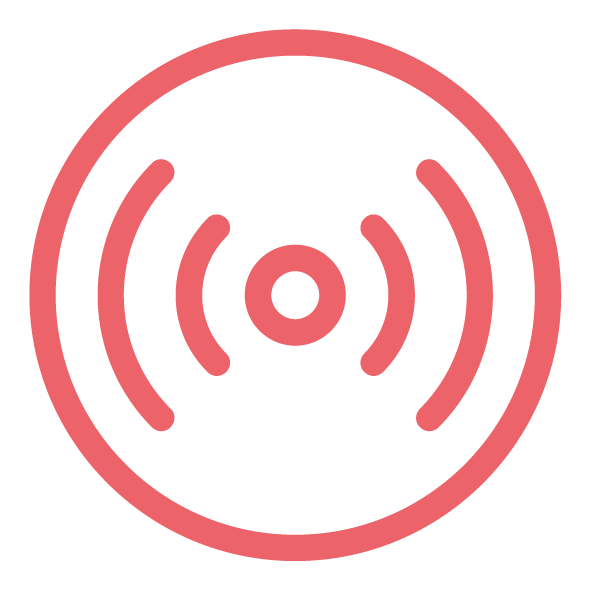 Signal Calcium ions penetrate deep into the epidermal layer to increase the extracellular calcium concentration. Hyaluronic acid binds moisture.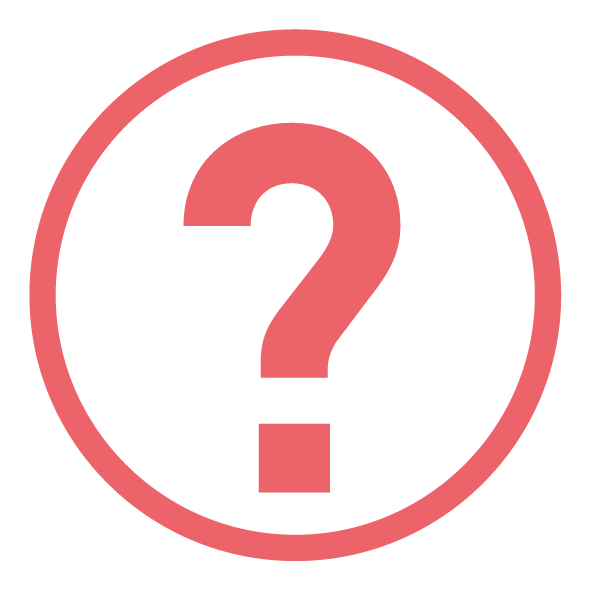 Response The connections between the epidermal cells are stabilized. The transepidermal water loss (TEWL) is reduced. The skin's own moisture channels (= aquaporins) are activated. Together with hyaluronic acid, this moisture network of aquaporins balances the moisture content of the skin and improves moisture retention.
*Dermatological Evaluation, Dermatest GmbH Münster, 2013, Single application, n = 10 (♀ aged 35 to 60); Skin hydration (Corneometer), Skin smoothing (PRIMOS), Customer satisfaction (Questionnaire).
Use as needed. Apply to cleansed skin and leave on for 15 minutes. Apply as needed. Press firmly on the fluid chamber with both thumbs to release the activation fluid. Peel off the foil when the liquid has been completely absorbed by the masks. Place the masks on cleansed skin. Leave the masks on for 15 minutes. Remove the eye mask and dispose of it after use.
Eye Mask: Algin, Cellulose Gum, Glycerin, Calcium Sulfate, Caprylic / Capric Triglyceride, Citric Acid, Sorbitol Activation Liquid: Aqua (Water), Butylene, Glycol, Glycerin, 1.5-Pentanediol, Leuconostoc/Radish Root Ferment Filtrate, Sodium Hyaluronate
The active ingredients in detail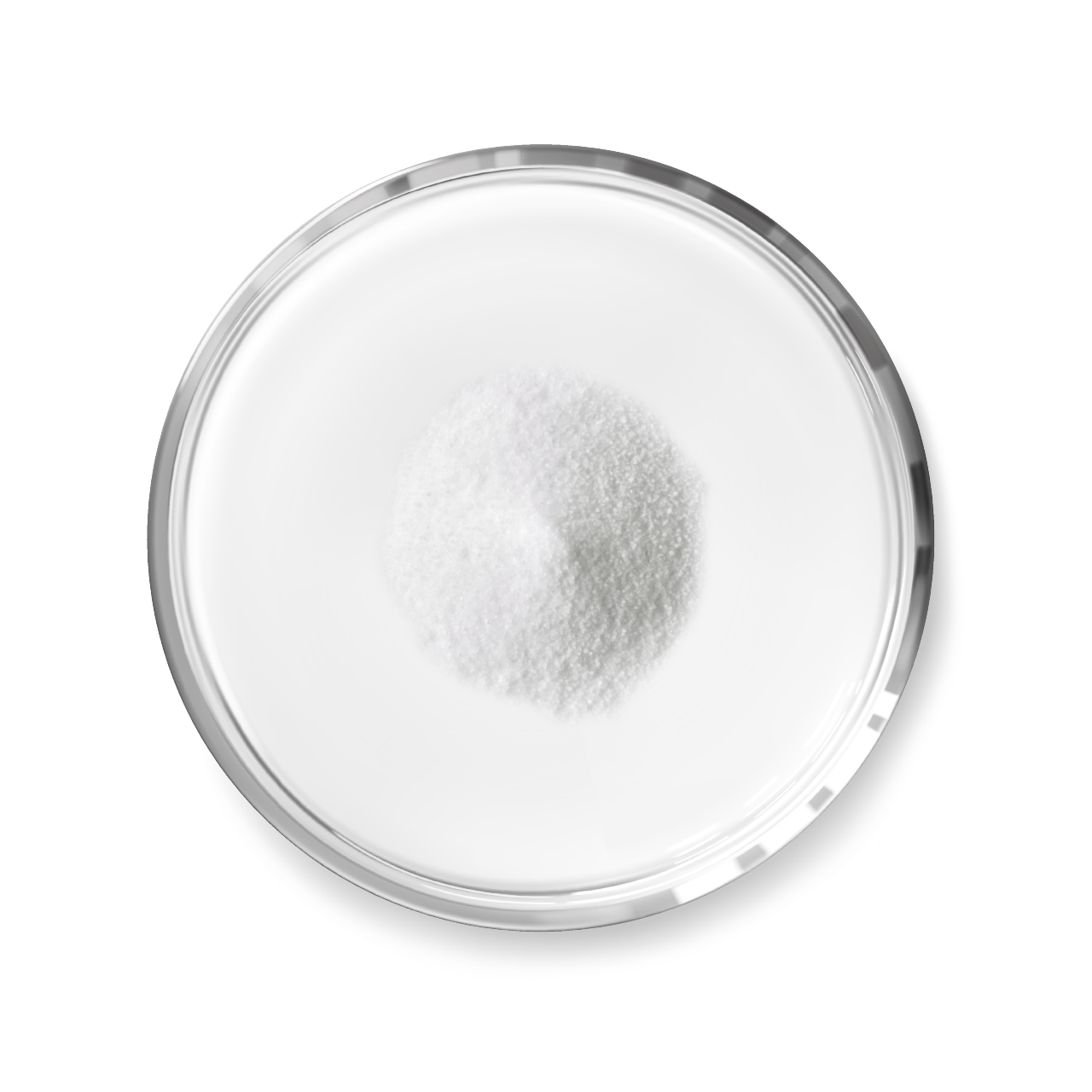 Dear Sir or Madam,
when I got the eye-pets out of the package, they are slightly torn.The one went completely apart when putting on.And from the effect I am not satisfied, because I see no difference.I wonder if you apply the eye-pets whether you have longer the result or it is only one-time? Bwz. how long does the result last?
Neslihan Mutlu, thank you for your feedback, which we are always very pleased to receive. The mask has both an immediate effect and a lasting effect, which has been measured within our study over the duration of 2 hours. Alginate is a sensitive substrate. If you are looking for a long-term effect, we can also recommend our Collagen Eye Mask, which provides both an immediate effect and a targeted focus on the long-term effect.
Top!
I received a sample from my beautician for Christmas. With me a visible "boosting" effect after 20 minutes, I am thrilled! The skin feels very supple.
Easy handling, a very pleasant feeling and beautifully relaxed skin