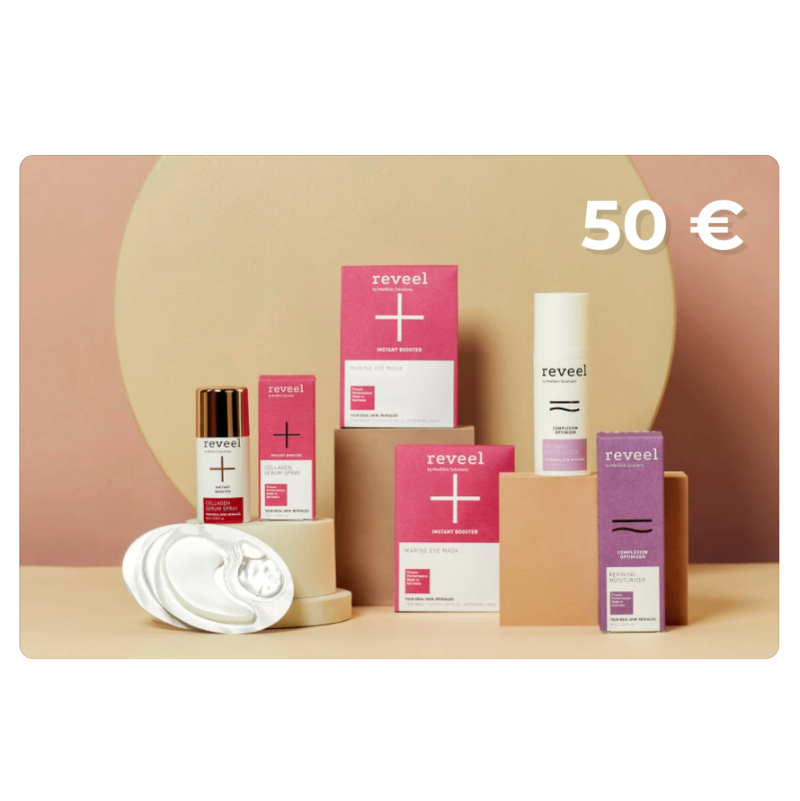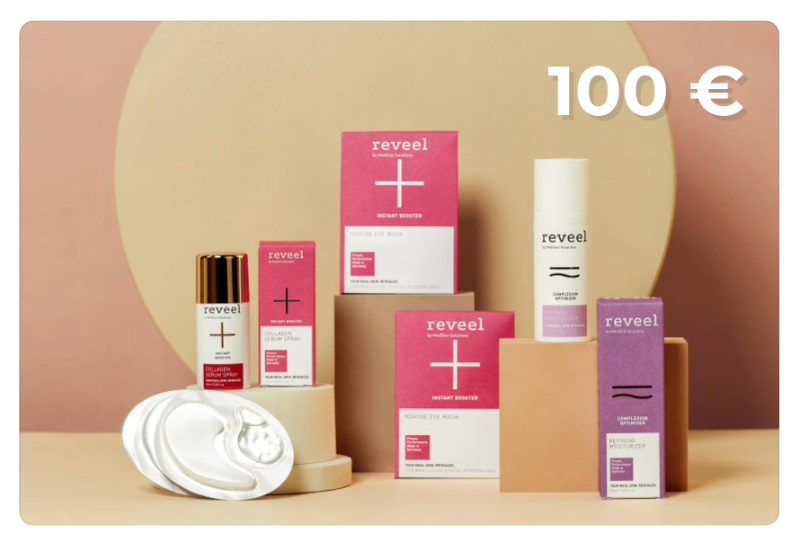 Voucher
Gift idea
The perfect gift idea for your loved ones
Free delivery in 1-3 working days
100% money back guarantee
We know the effectiveness of our products through many years of use in the medical field. That's why we offer a 30-day money-back guarantee: If you don't notice any effect, we will refund the purchase price.
What could be nicer than giving the people you care about a treat and pampering them with a little time out for themselves and their skin?
Our reveel voucher is the perfect gift for your loved ones! You can order the voucher with your desired amount, then print it out and give it as a gift or send it directly by e-mail.
The active ingredients in detail